In 2016, we began the journey to uncover Black-owned restaurants. Our door-to-door searches and referrals from foodies led to a directory listing of 100+ local Black Culinarians.
OKC Black Eats is the leading resource for Black Culinarians. We not only showcase Black Culinarians, but we also generate direct spending to recirculate dollars in the Black community and local region. Since, more restaurants, food trucks, chefs, and caterers have surfaced. 
Apollo Woods spent the past 18 years providing client Partners with technology and consulting solutions to improve productivity and bottom-line profits. Embracing the core values of integrity, innovation, and growth, Apollo consistently ranks among the top sales performers in North America. In 2016, he was awarded the prestigious Schlumberger President's Award for Excellence In Selling and ranked #1 in North America.
Born in Duncan, Oklahoma, Apollo learned the value of service with his local church, an Eagle Scout with the Boy Scouts of America and various community organizations. Over the years, he became the recipient of numerous recognitions, Texas Southern University's 40 Under 40, Leukemia and Lymphoma Society Man of The Year finalist and nominated for The Journal Record 40 Under 40.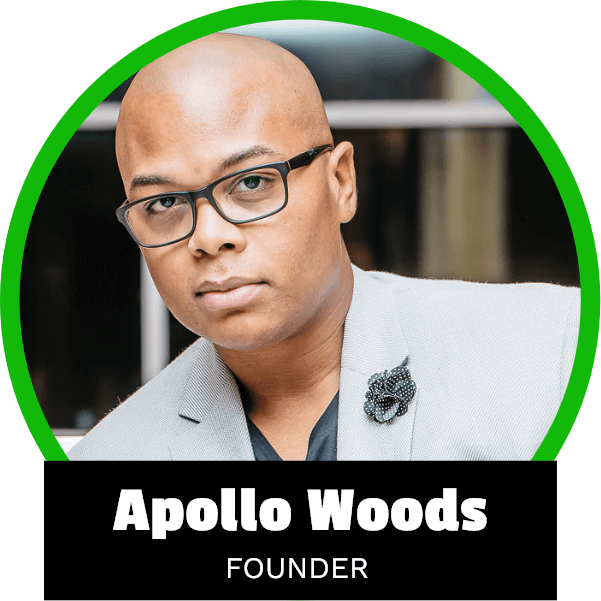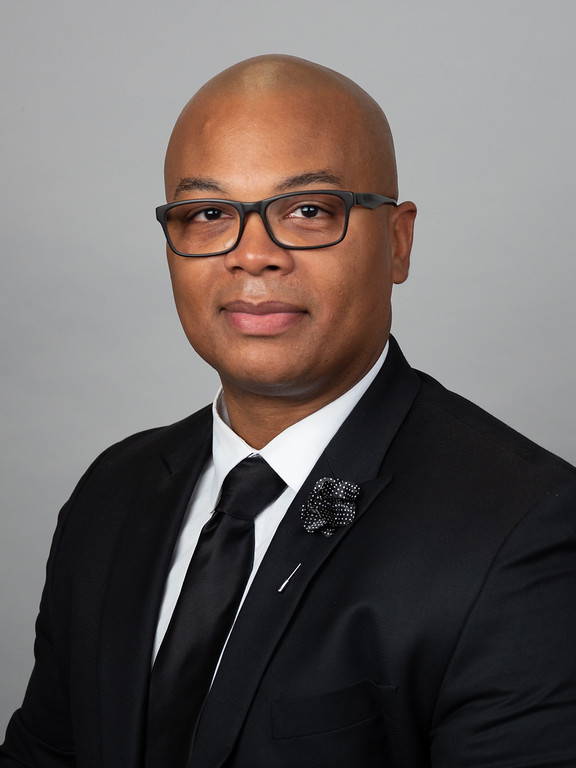 After returning to Oklahoma in January 2016, Apollo noticed exponential growth of the OKC Metro Area since 1999.  OKC Metro offered new amenities, restaurant offerings, and tourism options. Unfortunately, it was difficult to find the Black-owned business footprint in the 22nd largest city in the United States.
In August 2017, Apollo founded OKC Black Eats, L.L.C. to increase awareness and visibility of Black-owned restaurants and culinary artists in OKC. Our goal is to stimulate the local economy by strategic campaigns and partnerships to drive spending toward Black/African-American owned businesses.
His commitment to advocating for Black-owned businesses in Oklahoma have led to national media appearances on Bloomberg, Buzzfeed Business, CNN Business, Delish.Com, Fox Sports, and a meeting with the 46th President of The United States staff, President Joseph Biden.
Since 2018, OKC Black Eats campaigns have generated more than $1.3M+ in direct spending for Black-owned business in OKC Metro.
September 2017
NEOKC Developer's Conference
During the Summer of 2017, OKC Black Eats understood the challenges facing Black-owned businesses and future atrocities of systemic divesture in Northeast OKC. In October 2018, the NEOCK Developer's Conference was established. What started as a desire to empower minority developers to intentionally engage and influence ethical real estate projects in Northeast OKC, has mature into the most talked community-building effort in OKC.
NEOKC Developer's Conference (NDC) is an economic development conference dedicated to giving minority investors and investor hopefuls, both men and women alike, the skills to achieve their real estate investing goals toward ethical development in Northeast Oklahoma City. On March 23, 2019, OKC Black Eats & Northeast OKC Renaissance Inc., hosted the inaugural conference at OU Gene Rainbolt Graduate School of Business to a sold-out audience of 117 attendees.
On January 31st, 2020, Urban Land Institute Oklahoma hosted its 6th Annual Impact Awards at the Tower Theatre. Previous winners include H&8th, Heard on Hurd, Wheeler Ferris Wheel, The Curbside Chronicle, & Kerr Park. ULI Oklahoma, an education, research, and resource organization focused on providing leadership in the responsible use of land and creating and sustaining thriving communities, announced that NDC has been named the recipient of its prestigious annual Impact Awards for Outstanding Community Building Effort.
February 2020
OKC Black Restaurant Weeks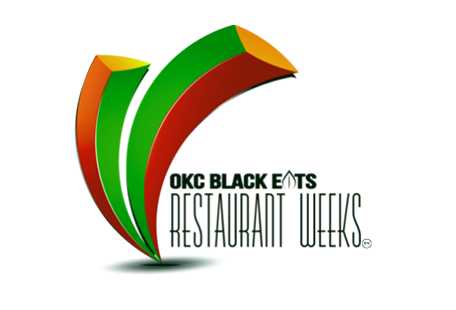 OKC Black Restaurant Weeks (#OKCBRW) is a city-wide celebration of Black- owned restaurants, chefs, and caterers in the Oklahoma City Metropolitan Area. #OKCBRW gives patrons in OKC the opportunity to experience exceptional dining choices. OKCBRW aims to stimulate, collectively $1,000,000 in direct spending for participating restaurants during the month. All sales revenue generated remains with the participating restaurants.
According to the U.S. Census Bureau – Survey of Business Owners (2007, 2012) OKC Metro Area, Black/African American-owned firms generate $463 million in sales.
This month-long series will serve as an awareness campaign of local businesses and economic development in predominately African American communities.
July 2020
Black Eats Adventures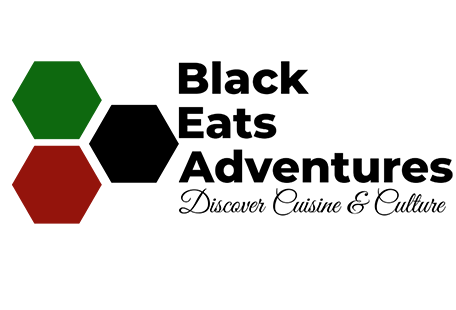 Created in 2020 with one goal in mind: provide adventure-seekers enjoyable food and tourism experiences at Black-owned restaurants around the world. We are committed to supporting Black Culinarians no matter where we travel in the world.
According to the U.S. Census Bureau – Survey of Business Owners (2007, 2012) OKC Metro Area, Black/African American-owned firms generate $463 million in sales.
March 2021
Sunday Social Brunch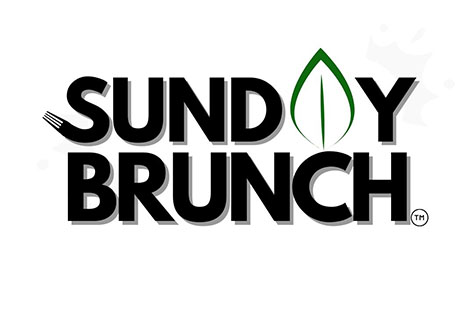 Sunday Social Brunch is a successful campaign motivated by a void for #tastemakers in the Oklahoma City Metro Area. African American professionals are abundant in OKC and craved a location that meet their social networking ambitions. 
Sunday Social Brunch is the #SundayFunday destination in Downtown Oklahoma City.
July 2021
NEOKC Development Group
NEOKC Development Group focuses on investment in existing real estate and the development of new assets, multi-family, and commercial. Utilizing our investment tools such as the NEOKC Development Fund and Buy The Block Opportunity Zone Fund to attract diverse investors for sustainable and ethical community development in the Northeast Oklahoma City region.
November 2021
Boss Up Business Oklahoma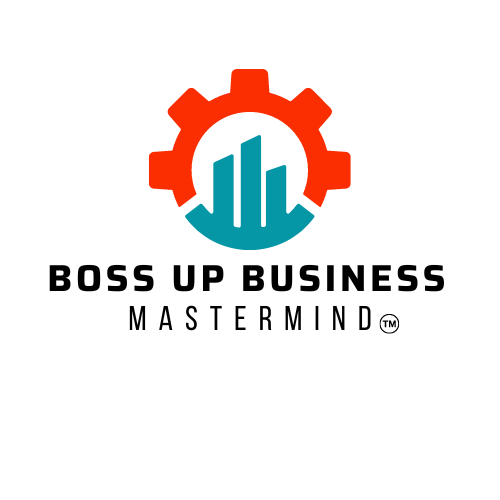 Boss Up Business Oklahoma is an initiative whereby participants will become familiar with distribution through varied hands-on activities involving the many different methods and processes of distribution. Participants will find it easy to learn the process and how to manage profitable business upscaling routes. Proficiency in Supply Chain & Logistics will come as more experience is gained, and as participants become more conscious of human resources, routes, fuel and product costs which are important to the job at hand and to distribution.
Our participants will utilize a wide range of processes ranging from warehouse and human resources management to wholesale and retail sales account supervision. Some of the activities will include social research: demographics, consumer trends, market research, marketing and industry trends.
Our Mission is to empower Black and Minority-Owned businesses from under-resourced communities to achieve 6-figures in sales revenue in 12 months through enhanced, proactive, real world experiential programs filled with life skills education and the spirit of entrepreneurship that support the emotional, social and ethical development of participants.
June 2023
Bigger Than Food Foundation (501c3)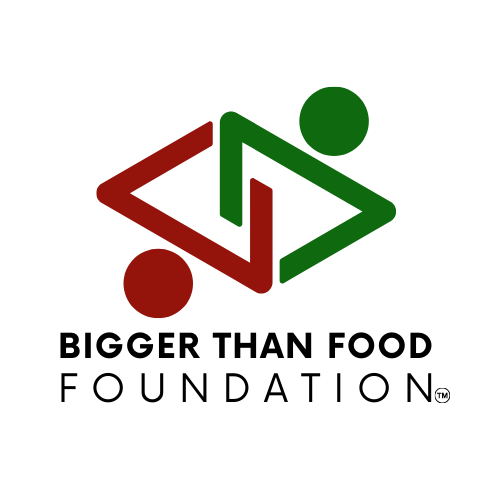 The mission of the Bigger Than Food Foundation works to inspire community's and the built-in environments  through economic development and cultural enterprise.
Cultural enterprise involves the performance of certain activity prevalent in artistic and cultural content. This is so done in order to achieve an objective of social order, peace and harmonious relationship in "the community's cultural growth."
GOALS
1) Delivering programs and services related to community revitalization.
2) Providing  advocacy for long-term, socioeconomic success.
3) Foster cultural enterprise.
The Bigger Food Foundation (BTFF) is an action tank that incubates novel strategies for community growth. We are both research-informed and action-driven. We aim to accelerate the shifts toward people-centered community building that we already see taking place in the world, and we aim to nudge people and institutions to adopt new norms where sustainable resources are drastically reduced.
BTFF develops transformative strategies for advancing unique pathways to foster culture exchange while incubating new organizations to scale strategies that show particular promise.
We are committed to advocating for and with historically divested communities,  educating funders, the media, and nonprofit stakeholders in order to increase investment for the benefit of healthy community ecosystems.
BTFF seeks to enhance the quality of life for individuals and families in local community's by attracting investments, encouraging commercial and business development, and foster a sense of destination and creative placemaking to achieve a vibrant community for all.
Apollo holds a Bachelor of Science from the University of Houston. As well as, an Executive MBA in Energy and Finance from Texas Southern University in Houston, TX. Currently, Apollo SERVES AS THE FOUNDING CHAIR OF OKLAHOMA BLACK PAC, PRESIDENT OF THE NEOKC DEVELOPMENT GROUP, & active board member with the REGIONAL FOOD BANK of Oklahoma & COMMISSIONER AT THE OKC CONVENTION & VISITORS BUREAU.