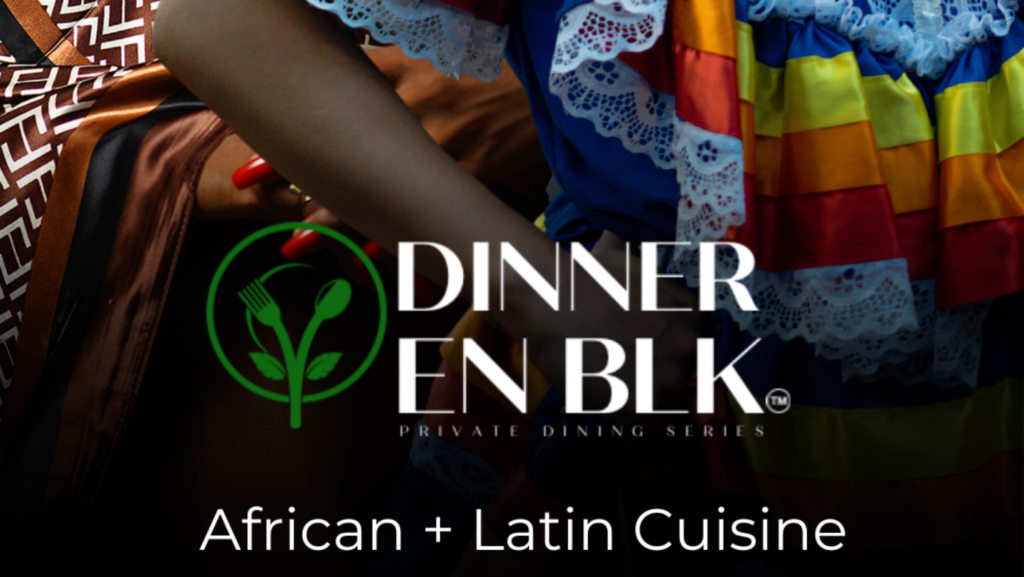 FOR IMMEDIATE RELEASE
Cancellation of the Dinner En BLK Event at The Ellison Hotel
[Oklahoma City, OK, November 16, 2023] – It is with sincere regret that we must announce the cancellation of the much-anticipated Dinner En BLK – All Black Attire Dining Affair, previously scheduled to be held at The Ellison Hotel. This decision, made by The Ellison Hotel's ownership this morning in a very brief meeting, was unexpected and came without a collaborative effort to ensure the event's success.
We understand the disappointment this may cause, especially considering the success of Dinner En BLK in November 2022 at The Ellison Hotel, soley attributed to the marketing expertise of OKC Black Eats and its supporters. The event's popularity last year was a testament to our community's enthusiasm for such gatherings.
The recent internal staff changes at The Ellison Hotel have led to challenges in communication, adversely affecting our ability to execute Dinner En BLK to our standards. Our commitment to providing an exemplary dining experience remains steadfast, and we believe our guests deserve nothing less, regardless of the venue.
In light of this development, we assure all our guests that a full refund will be processed through OpenTable, an account managed by The Ellison Hotel. We are dedicated to maintaining transparency and convenience for our valued patrons during this process.
OKC Black Eats remains committed to partnering with organizations that share our vision of creating memorable experiences that foster community connections and interactivity.
We extend our heartfelt gratitude to all our supporters and participants who have been integral to the success of Dinner En BLK. Your enthusiasm and engagement are the driving forces behind our endeavors, and we look forward to continuing to bring unique and engaging concepts to our community.
For further information regarding your refund, please contact The Ellison Hotel at 405-463-0055.
Thank you for your understanding and continued support.
Sincerely,
Apollo Woods
President
OKC Black Eats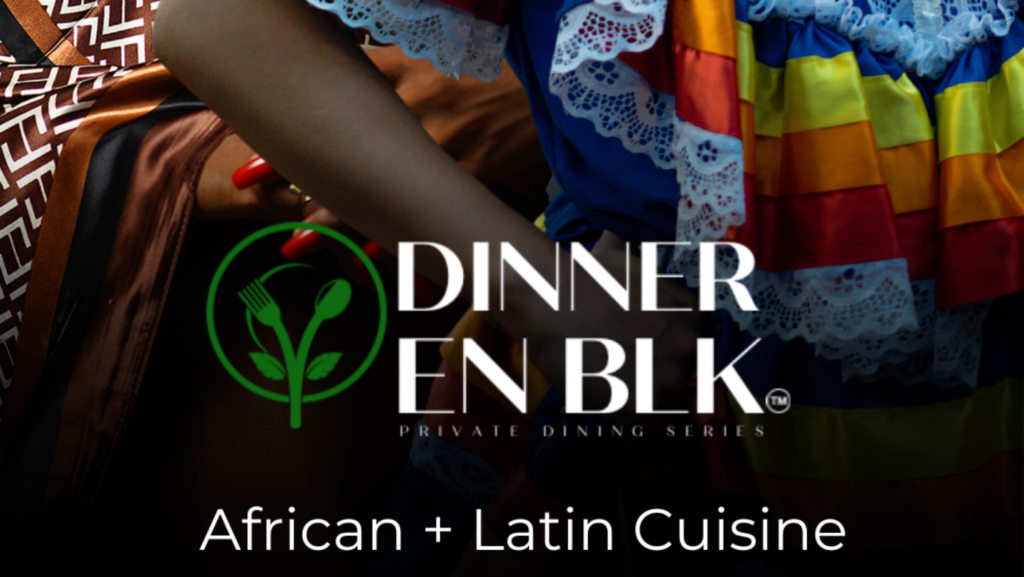 Milo Restaurant - The Ellison Hotel
SAVE THE DATE
Dinner En BLK is an alluring dining event returns to Milo Restaurant at The Ellison Hotel. A chic and memorable dinner experience to support the local community on BLK Friday.
Bicentennial Park
Downtown Oklahoma City
Foodie Fest is a celebration of culinary multiculturalism and diversity happening on May 11, 2024  in Oklahoma City, OK. Foodie Fest promotes cultural understanding and is dedicated to cultivating an atmosphere to share cultural heritage with individuals from around the State of Oklahoma. Foodie Fest 2023 will showcase exceptional exhibits and performances from representatives of diverse nationalities.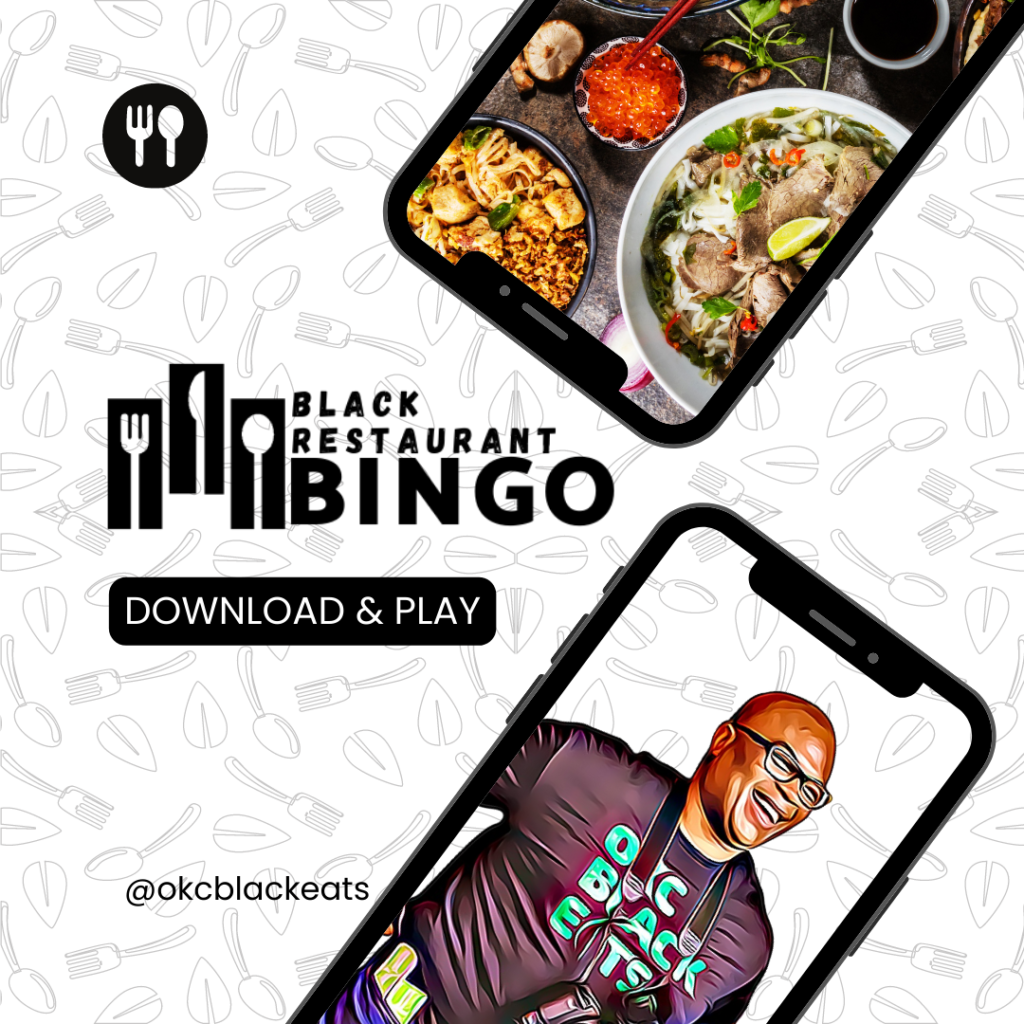 OKC Black Restaurant Bingo (#RestaurantBingo) is back with more foodie options. 
Beginning February 1st – 28th, foodies participating in the game complete a bingo pattern to win prizes (a line with five numbers in a diagonal, horizontal, vertical row, or BlackOut).
Each restaurant bingo card contains foodie squares and 1 freebie square situated on a 4 by 4 grid. 
Friday, November 25, 2022
MILO RESTAURANT @ THE ELLISON HOTEL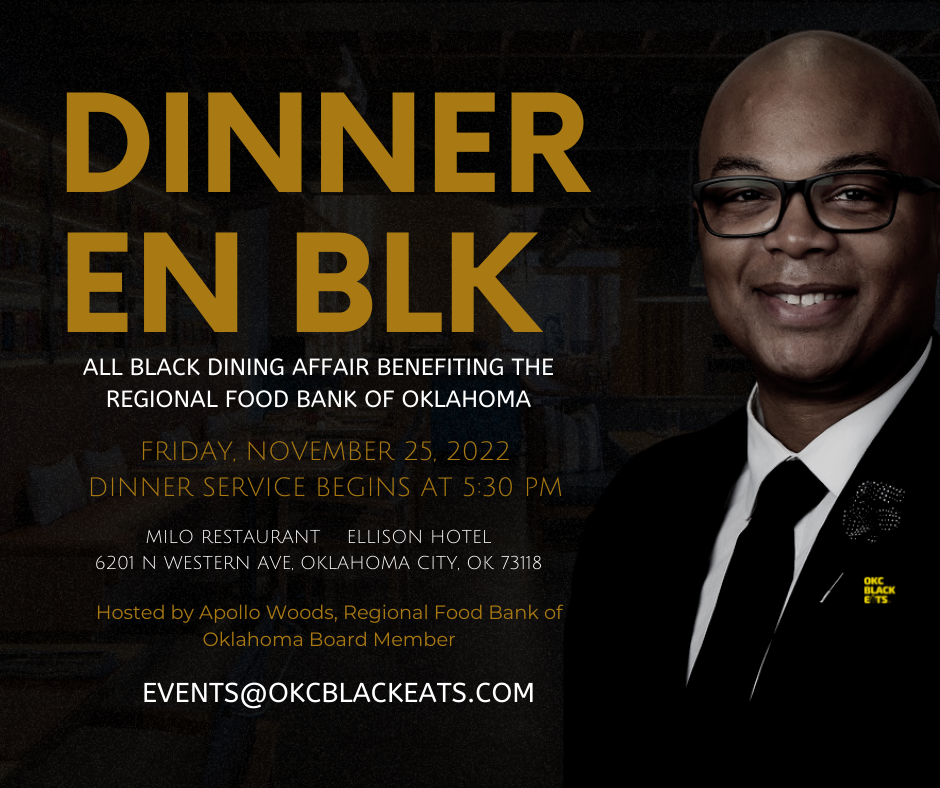 Dinner En BLK is an alluring dining event at Milo Restaurant at The Ellison Hotel. A chic and memorable dinner experience to support the local community on BLK Friday.
In addition to a flavorful adventure, guest will be immersed into the architecture of The 1930s with business networking opportunities while supporting the Regional Food Bank of Oklahoma (RFBO).
Curating the preset menu are Chef Joshua Valentine, Top Chef Seattle Finalist, and Sous Chef Saikou Sanneh.
Over the course of the evening, guest will experience a 5 course, Southern themed dinner packed with indigenous flavors supported by local farmers in Oklahoma.
Course 1: Black Eyed Pea + Rice Fritter w/ Shito Hot Sauce
Course 2: Sweet Potato Bisque + Apple Chutney
Course 3: Grilled Catfish + Pepper Stew w/ Jollof Rice
Course 4: Buttermilk Fried Quail + Spicy Honey Gastrique w/ Grits + Collard Greens
Course 5: Chess Pie + Hennessey Whipped Cream
Suggested attire is All Black.
Reservations are encouraged.
Since 1980, the Regional Food Bank has lead the fight against hunger in central and western Oklahoma. We will remain on the front lines, along with our community-based partners, to provide nutritious food and resources for Oklahomans facing hunger.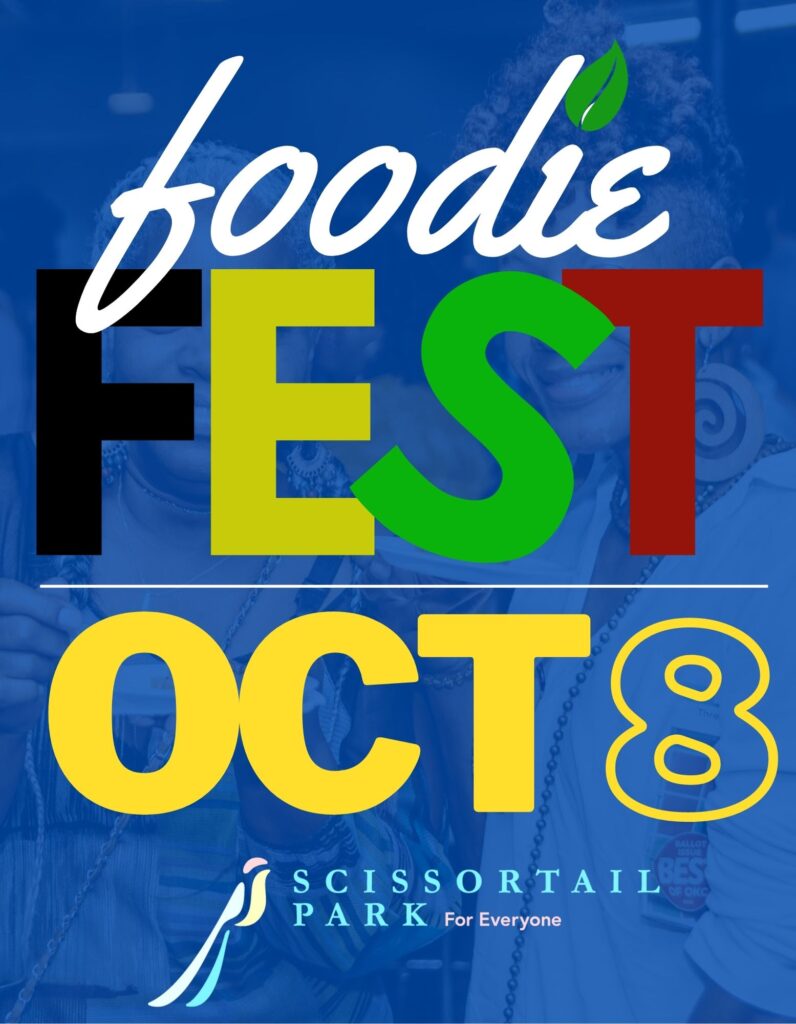 Scissortail Park - Downtown OKC
Foodie Fest, in partnership with Scissortail Park, showcases culinary talents of Culinarians of Color throughout Oklahoma City Metro.
OKC Black Eats is choosing to be intentionally inclusive to Indigenous, Latino, and Asian culinary communities.
OKC is becoming a foodie destination and Culinarians of Color deserve an inclusive platform to showcase talents and attract customers.